I think November's W, just pops. And they pulled a Gaultier and put plus sized models in the shoot, in the nude. (Duh, garden of Eden theme.) Are they celebrating body shapes, or exploiting it? Hmm...you decide.


Freja looks like a dreamboat on acid. In a good way, of course.


Usually, clowns are spawn of the devil, but they just look great in this picture.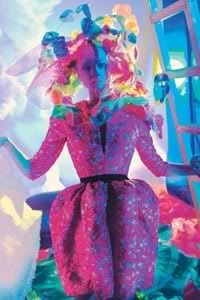 Balenciaga silhouettes. Loves it.